Polythene and Cellophane Sealers
We manufacture a wide range of hand-held heat sealers

The basic range gives a width of seal from 1.5mm up to over 100mm (4ins)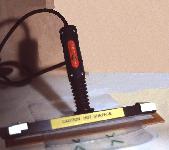 Hand-held Bar Sealer for lay-flat polythene tubing.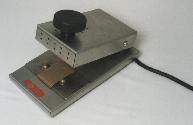 Small Flat-Pack sealer up to 80mm (3ins) wide with a 1.5mm (1/16in) width seal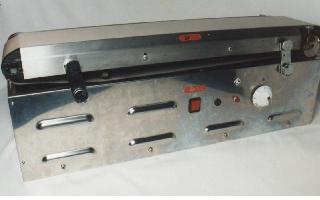 Belt sealers for Food Packaging. Suitable for use with Cellophane, Diophane, Rayophane etc. packaging used for sausages, pies etc. The units are cased in stainless steel and can be easily cleaned.
Call our Applications Department with details of your requirements.