Special Designs
Our Applications Department will analyse your requirements and produce equipment that will meet your needs.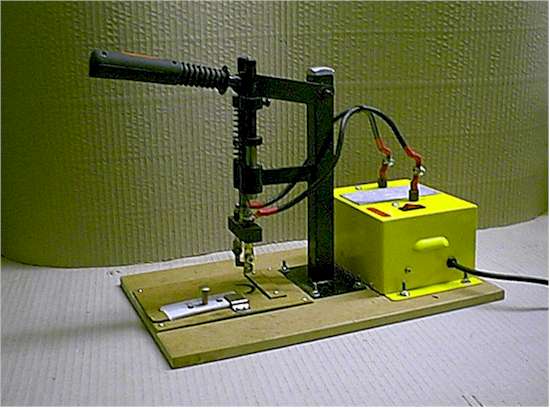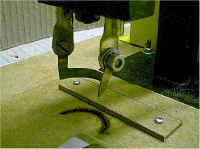 This machine cuts and seals with a curved edge in a single operation, in this case for pet collars. Tooling can be produced for a wide variety of shapes.
Disc Sealer with Miser power control. A specialist tool produced for the aircraft industry.
These work as ordinary scissors but seal the ends to stop them from fraying. Ideal for lightweight material and webbing.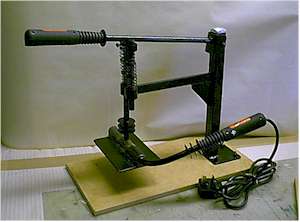 This equipment produces shaped indents in foam based materials.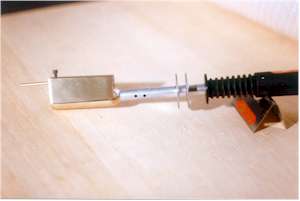 This hand held piercing tool can be fitted with a Varity of bits from 2mm up to 12mm diameter.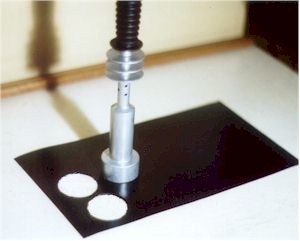 A simple hand tool for punching and sealing holes, starts at 13mm diameter and can be supplied up to 40mm diameter
Call our Applications Department with details of your requirements.